Welcome To Paraklese Technologies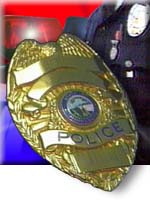 Paraklese is a Christian owned and operated company. Is was established with a vision to develop and improve the tools of the military and law enforcement. Our goal is to create products that will lend to the safety and the ability for more accuracy with the current weapons being used.
Paraklese Technologies was developed in honor of those given authority over us to keep law and order in our nation. Therefore, we are open to comments and suggestions on how we could help improve or make your lives easier.
What's new to the product line at Paraklese
Paraklese is please to offer the Remote Switch and Tailcap for a Streamlight TwinTask Lithium light.
This product will make a great light a powerful weapon with our Remote Switch and Tailcap. To purchase or obtain more info click here.